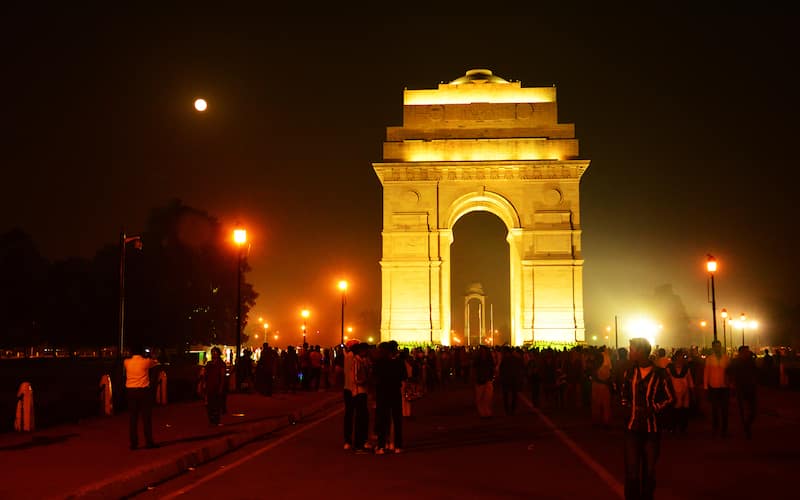 Now that is one of those things writers in the trade call a 'must do' with no exaggeration. Whether you're visiting Delhi for the first time, live in the city, or have friends and relations who live here, Sarojini Nagar is on everyone's list. If you are interested in affordable clothes, cheap knock-offs, good bargains, all or any of the above, Sarojini Nagar is your go-to destination. Did we mention it is also the best place to find out what the well-dressed people of the fashion capital of India are wearing.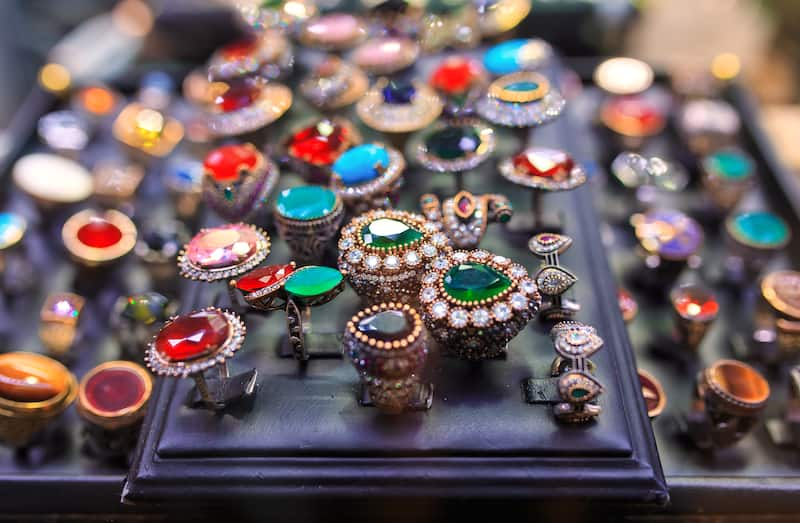 As a barometer for the fashion trends of Delhi, Sarojini Nagar is the easiest spot for college girls and working women alike to pick up high fashion at affordable prices. The brands and the showrooms that line the main market will give you authentic branded wear too; but the main attraction of 'SN' as the hip crowd tends to call it is in its labyrinthine by-lanes that sell clothes of every hue, size, and shape.
Appropriately named after one of the most famous women freedom fighters of all time – Sarojini Naidu – SN is still setting women free with its affordable styles and variety of clothes. Located in southwest Delhi amidst a Government Housing Society, the bustling marketplace remains closed on Mondays.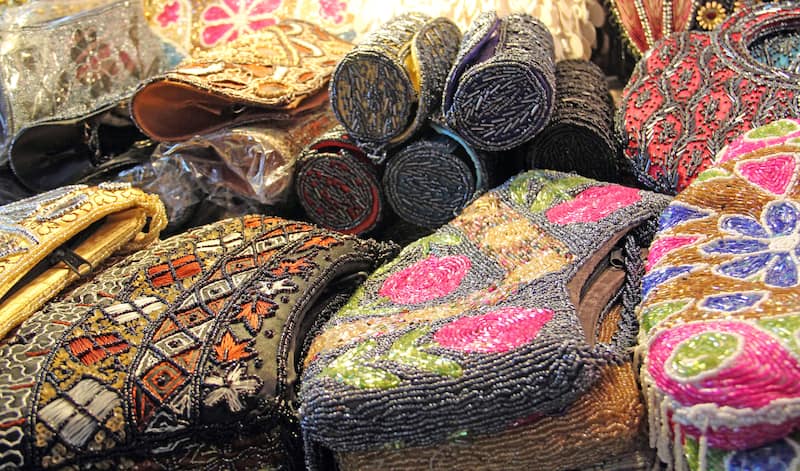 The best place in the city to hone your haggling skills, shopkeepers have come to expect that there will be a skilled negotiation before the purchase of every item. And it's not just clothes that Sarojini Nagar is famous for. Jewelry of the street variety – inexpensive, trendy, and not exactly expected to be bequeathed as heirlooms – is also up for grabs. Vendors with pushcarts, vendors with nothing but a sheet on the ground, and some enterprising moving salespeople who are ready to chase you up and down the marketplace are a USP of the marketplace. These are the vendors who invariably end up offering you their goods at even a tenth the price they originally demanded.
The expert shopper knows that the quality of products is not always top notch, so it is important to check all the seams and ensure all the buttons are in place before parting with their hard earned money. For shoes that rival the high street fashion trends, one need look no further than the export surplus stores that will house every known brand you can think of. From trendy loafers to leather boots and kitten heels, this is by far the best place for fashionable shoes.
Does shopping make you thirsty, peckish or downright hungry? Sarojini's got you covered. There are many options for munching, and of course, there are the landmark fruit juice stalls. Chat, ice cream, momos, and even some good old fashioned gulab jamuns are all available for the discerning palette. Take quick sips in between shopping or pause for a bit, dumping your load off on the pavement as you try out the wide variety of delicacies on offer.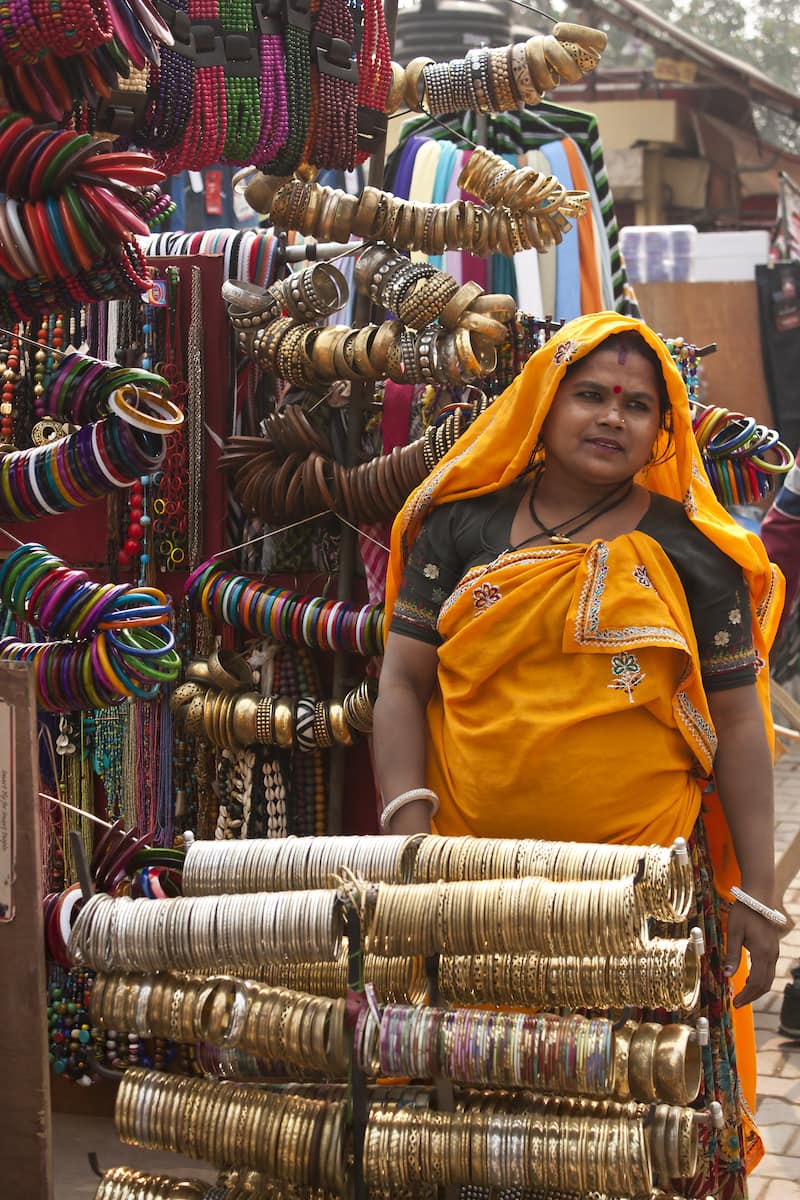 Fresh stock is usually available on weekdays. And you avoid the maddening weekend crowds. Yes. Weekends can be maddening. Remember those Kumbh Melas old Hindi films kept warning you about, in which twin brothers lost each other for life? That's what Sarojini Nagar is like on a weekend evening. You could be forgiven for thinking that all the residents of the capital have descended on the marketplace all at once with the express purpose of keeping you as far as possible from that top you liked so much. But know that it is not true. The truly expert Sarojini shoppers skip the weekends and usually shop on weekday afternoons.
You might be disappointed if you're expecting trial rooms or changing areas. Also, don't depend on the labels for sizes, materials, or anything really. Your best bet at accurately gauging the size of a garment is your friend's practiced eye and the measure across your shoulders. Compare two garments for another way to gauge size. Most vendors will promise you an exchange, but are you really ever coming back? And will you really ever be able to trace the exact street, far less the shopkeeper again? So think hard before you buy!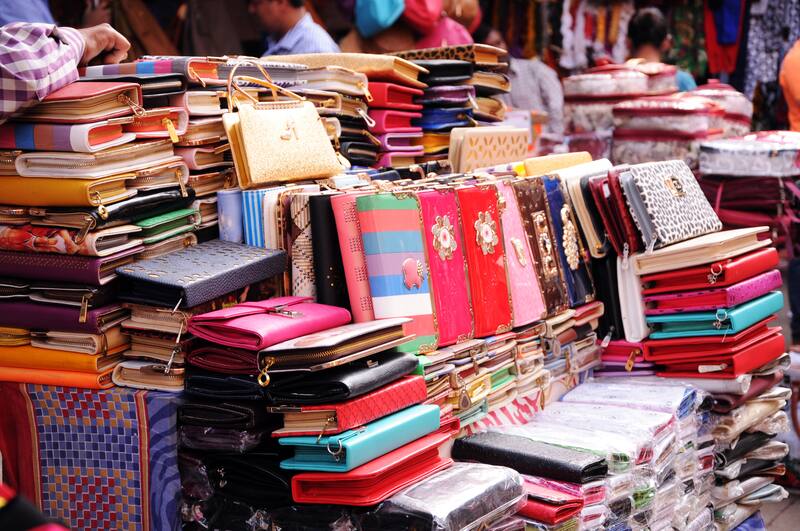 If this is your first time in Delhi, just being in the hustle and bustle of Sarojini Nagar itself is an experience you must not leave the city without. And if for nothing else, only to practice your bargaining abilities, do not miss this very Delhi shopping experience.